You depend on your commercial vehicles to keep your business running smoothly. At Concord Group Insurance, we understand that, and have developed a Commercial Auto Program that provides the flexible coverages and broad protection needed by today's successful business owners.
Your local independent agent will work with you to discuss your needs and find the coverages that are right for you. With various discounts available, you can have the protection you deserve at a price you can afford. Don't trust just anyone to protect your business - find your local independent agent representing Concord Group Insurance today!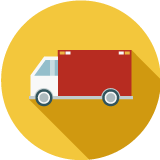 Hired and Non-Owned Vehicles
Add this option coverage for vehicles you hire, rent, lease or borrow.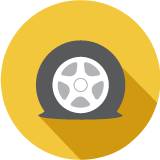 Business Auto Select Enhancements (BASE)
This enhancement has 19 essential coverages for your business auto, including additional insured, employees as insureds, glass repair deductible waiver, rental reimbursement, drive other care and blanket waiver of subrogation.
How do I get a quote?
The Concord Group works solely through independent agents to ensure you're getting the right protection from a skilled professional.
Contact an Agent